Run A Fundraising Auction For Animals
Run A Fundraising Auction For Animals
By Susan Donaldson, B.A. (Hons), Animal Campaigner
This page tells you how to run a fundraising auction for animals.
I have taken part in many animal rescue auctions and sales on Facebook, in one way or another. I have either being an organiser/admin, buyer, or donor of items. It is through this experience that I have learned what, I think, is the best way to run a fundraising auction on Facebook.
It is hard work, but you will be able to save animals from suffering with the proceeds of your fundraising auction or sale.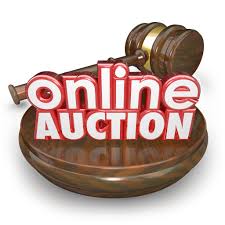 Run A Fundraising Auction For Animals
Online Auctions To Help Animals
To find things for your fundraising auction or sale, you can have a clear out at home. Sell anything unused or lightly used and in good condition on your auction or sale.
If you are a crafty type of person, you could also try making things to sell. If you are any good at baking, biscuits, cakes and confectionery are good sellers. Homemade pet treats are popular too.
You can appeal to supporters of the animal rescue you want to raise money for, through their page or group. Appeal to your friends and family for items too.
Maybe you would prefer to donate items to existing online auctions and sales, rather than running your own. If that is the case, you can find a variety of auctions and sales to choose from in this Facebook group. You may also be interested in the charity gifts page.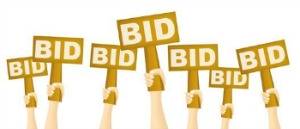 Run A Fundraising Auction For Animals
Raise money to help animals by running a fundraising auction or sale on Facebook
RUN A FUNDRAISING AUCTION FOR ANIMALS
Getting Items Donated And Gaining Supporters

The person running the fundraising auction or sale, is called the "Admin". The Admin needs supporters to take part in the event, and needs plenty of items donated to it.
Supporters and item donors can be found by publicising the event on Facebook pages or groups related to the animal rescue the event is for. These can be found by entering the name of the animal rescue in the search bar on Facebook and choosing from the list that appears.
If they have an item to donate, supporters can use Facebook Messenger to send a photograph and description to you. On Facebook, messenger is also referred to as inbox, private messages (PMs), or direct messages (DMs).
Return to the Table of Contents

---
RUN A FUNDRAISING AUCTION FOR ANIMALS
Item Photos And Descriptions

Photographs of items on the fundraising auction or sale should be as clear as possible, taken with the light on the item, not behind it. Descriptions should state what the item is, and if necessary what it is for.
Sizes or measurements and colours should also be included. This is because sizes are hard to tell on photos, and colours can look different.
As an alternative to stating measurements, an object such as an easily recognisable coin can be placed alongside the item when it is photographed, so people can make a visual size comparison.

State Postage
Always state how much postage will cost the buyer, as this will be added on to their winning bid. If possible, offer cheap postage, as high postage costs can put people off bidding or buying.
If something comes in a box that is too big to fit through the "large letter" slot at the UK Post Office, but it would fit through without the box, it is worth offering two postage costs: one with the item boxed and one without the box. For example, jewellery could be sent in a gift bag or small plastic bag, rather than the box.
Depending on what kind of event you want to run, donated items can be new, unused, or used but in good condition. Hand made items are also welcomed, and baked items are always good sellers.
As many animal rescue supporters are vegan and vegetarian, these are especially popular if they can be made vegan. Items should be small/light enough to send through the mail at a reasonable price.
Sometimes admins may want to run themed auctions / sales, but general auctions and sales have all sorts of items in them.

Return to the Table of Contents

---
RUN A FUNDRAISING AUCTION FOR ANIMALS
Pricing Items

To encourage bids in a fundraising auction, the start bid price of an item, plus the postage cost that the winner will have to pay, should not be more in total than the item is worth.
For example, if an item that is worth £3, and costs £1 to post, the start bid price should not be higher than £2.
Items that are worth less than the minimum price you want to make them + P&P, would be better put in a bundle of other items. The bundle of items would then be worth more than the price + P&P. The same can be applied in buy-it-now sales.
When people have donated their handcrafted items to your auction or sale, you may want to ask them what they would like the minimum/start price to be. This is to avoid offending them with a price they deem too low, as it may put them off donating again.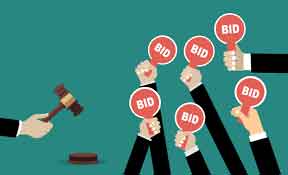 Run A Fundraising Auction For Animals
Low Start Prices In Auctions Encourage More Bids
Return to the Table of Contents

---
RUN A FUNDRAISING AUCTION FOR ANIMALS
Creating An Auction Or Sale Album

You can create an album by going to the "Photos" section of the group, then selecting "Albums", and "Create Album".  The album title should state the time and date the auction or sale starts and ends.
You then add all the photos and descriptions of the donated items to the album. Every item should have a start price, or fixed price, plus postage cost. You should also include a PayPal address of where to send payment.
You then post a link to the album on the main page of the group. Write on your post asking people to go to the auction or sale album and bid on, or buy, the items, by commenting underneath them.
To be able to comment to bid on or buy an item, a person must have joined the group first. They can join on the main page of the group. The admin should explain that on the album, and put a link to the main page of the group. The rules of the auction should also be stated on the album.
Only people registered on Facebook will be able to take part.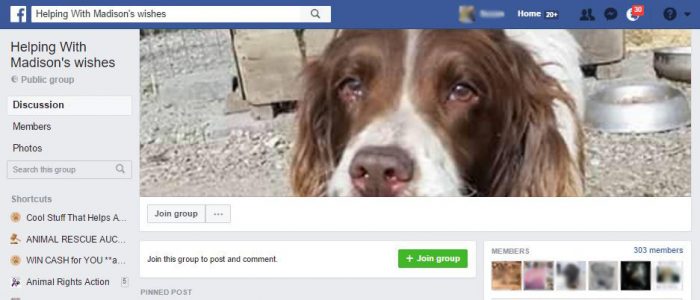 Run A Fundraising Auction For Animals
On the main page of the group, that is also called the "Discussion" you can select the green "Join Group" button to request to join. This means you can take part in events
Return to the Table of Contents

---
RUN A FUNDRAISING AUCTION FOR ANIMALS
The Advantages Of An Auction Or Sale Album

Having all the items on an album rather than just posted on the main page of the group means that bidders or buyers can see all the items together quickly and easily. It means they do not have to scroll down through post after post on the main page of the group.
People often get tired of doing that, as there is sometimes over 100 items on auctions and sales! Posts typically get jumbled up among other posts, and it creates a lot of work for you as the admin. You have to keep the relevant posts near the top by "bumping" them up the page.
You can do this by commenting on them. Another good point to having items on an album is that all the information is in one place. Certainly from a bidders point of view, albums are best.
Include in your album images of the animals needing help, and reminding people what the auction is for. Do this every few item pictures.
Return to the Table of Contents

---
RUN A FUNDRAISING AUCTION FOR ANIMALS
Length Of Auction Or Sale

The length of the auction is up to you, the admin. It should be clearly stated so that people know how long they have to take part.
Usually, auctions and sales can run anywhere from a day to a month. Some are rolling auctions, where each item starts and ends at a different time. Whatever the rules, they should be clearly stated on the album.
Once an auction or sale has ended, the album title should be edited, so it clearly states "Closed", or "Ended".

Return to the Table of Contents

---
Keep Momentum

You must prevent people from forgetting about the auction. Remind them every day by posting about it, with a link to the album, and another to the group page where people can join the group.
Every time a bid is made, comment on the post thanking the person for the bid, and tagging the other bidders letting them know they've been outbid.
Also comment on items that have not received bids, encouraging people to bid.
Keep posting about your auction in other groups and pages related to the animal charity you are fundraising for. Also post in groups that welcome online auctions and sales in aid of helping animals. Two such groups are:-
Return to the Table of Contents

---
Contacting Winning Bidders/Buyers

Please see the run a Facebook Charity Fundraising Group or Page for information on contacting buyers or winning bidders.

Return to the Table of Contents

---
Payment And Sending Out Of Items

The item is sent out by the donor of the item once payment is received. The postal address also needs to have been obtained from the winning bidder or purchaser.

Postage payments and addresses
Sometimes the auction organiser gets the buyers addresses and passes them on to the donors. Other times, each donor should contact the winners of their items and get their addresses themselves.
In some auctions and sales, the winning bidder pays the item cost to the auction, and the postage cost to the donor of the item. In others, it all goes to the auction, and they send the postage costs on to the donor of the item. Sometimes the item donor donates the cost of the postage to the auction or sale, and pays for postage themselves.
Buy-it-now sales are done the same, but the items have fixed prices, so instead of the highest bidder winning the item, it is first come, first served.
Choose the Friends & Family option on Paypal
PayPal's payment is usually asked for, using the "Friends and Family", or "Personal", option in it, so that PayPal fees are not charged. If you do not, and the payment goes through as "paying for goods or services", a charge is made, and the charity only receives part of the amount you sent.

Post parcels out as quickly as possible
Attempt to send out parcels quickly after people have paid, and check that they have received their item. This will prevent people thinking it is a scam if they do not receive their parcel.
When people think that, it is not good for you as a fundraiser, as it tarnishes your reputation. That makes it harder to get people to trust you in future.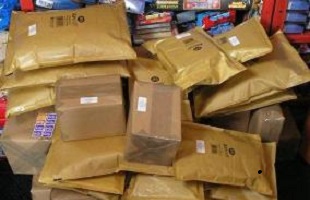 Run A Fundraising Auction For Animals
Be environmentally friendly and recycle materials by re-using padded envelopes, boxes and bubble wrap. You can get free sheets of bubble wrap in the fruit sections of most supermarkets. Lots of fruit comes with it in the boxes. You can also ask for boxes at supermarkets.
Return to the Table of Contents

---
Protect Yourself – Earn Trust – Be Transparent

As a fundraiser, your reputation is everything. Without a reputation that you are honest and transparent beyond question, you could be called a scammer. Protect yourself from accusations of fraud and running a scam. See more information on the: Run a Facebook Charity Fundraising Group or Page.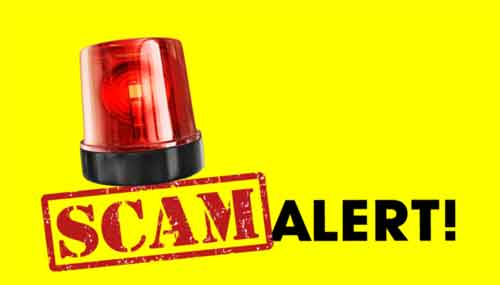 Run A Fundraising Auction For Animals
It is normal for people to be suspicious and think people might be scammers, so you must be totally transparent about every penny.
Return to the Table of Contents

---
Different Methods Are Used In Different Groups

Not every animal rescue auction and buy-it-now sale uses the method above. Anyone taking part needs to read the rules of each auction / buy it now sale. If an album is being used, the rules are usually either on the album itself.
If not, they are typically in the "About" or "Files" section of the group, or in the Pinned Post at the top of the group.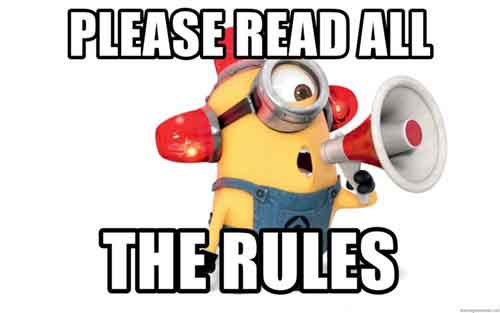 Run A Fundraising Auction For Animals
Please Read All The Rules
Return to the Table of Contents

---
Publicity For Your Fundraising Auction Or Sale

For how to advertise your event, see the Fundraising Charity Events For Animals page.

Return to the Table of Contents

---
Run Auctions And Sales For Different Animal Rescues

You can run an online charity fundraising event for just a specific animal rescue, or you can run one for a different animal rescue every time.
Below are two Facebook auction groups that do this:-
Animal charities and rescues apply to these groups in the hope that they will run an auction or sale for them. There is often a waiting list of animal rescues waiting for their turn to receive the proceeds.
Return to the Table of Contents

---
Run A Fundraising Auction For Animals
Many Other Ways To Help Stop Animal Cruelty
On this site, there are many varied ways you can help animals and help stop cruelty. In fact, there are so many ways that there is something for every personality type, no matter what their circumstances.
If you would like to learn more about why we so urgently need to help stop animal suffering, please see this website. It will allow you to broaden your knowledge of many types of worldwide animal abuse, giving you the ability to help animals by spreading awareness and answering questions people may have. Please be aware that you may find the information distressing, especially if you are a more sensitive person.
One great way to help animals is to share the information you have seen on this website. Doing so means more people could help stop animal cruelty, and that would make you responsible for more animals being saved from suffering. Together, we can help people help animals.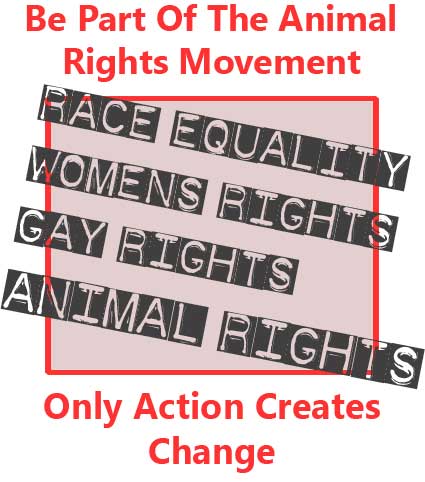 Only Taking Action Will Help Animals
Share With Others
Find Us On Social Media