Shop Through Fundraising Sites
Sell Items on eBay
By Susan Donaldson, B.A. (Hons), Animal Campaigner
You can help stop animal cruelty if you buy or sell items on eBay for charity.
If you are a buyer, you can filter your search to view only "eBay For Charity" items. On the classic site, you can choose additional filters. For instance, You can choose to view items that donate only to specific charities.
As a seller of an item, you choose the charity, and how much of the sale price you want to donate to it. The amount will be stated on the description of each item.
You can sell new or second-hand goods, or handcrafted items. In fact, you can sell anything you like within eBay rules.
If the animal charity you wish to sell items on eBay for is not registered with eBay For Charity, ask them to register. That's what I did a few years ago with Soi Dog, an animal charity that saves dogs and cats in Thailand from becoming victims of the meat trade. As a result, they now have raised a lot of money through eBay.
To buy or sell items on eBay, you have to create an account with eBay and PayPal.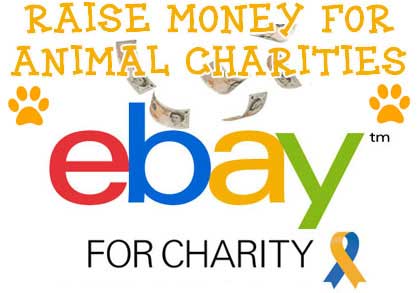 Sell Items On eBay
You can raise money for animal charities if you buy or sell items on eBayy
Source
Sell Items On eBay For Charity
When you list your item to sell on eBay For Charity, you can choose from any animal charity that is registered with eBay For Charity. You can donate from 10% up to 100% of the final sale price.
Once you have a bid on your item, or if it is bought as a "buy it now" item, you cannot change the amount, or the charity it will go to. eBay will waive the percentage of your fees that you give to charity. Give 100%, and 100% of your fees are waived.
If the animal charity you wish to donate to is not registered, ask them to register. It will be another source of donations for them.
Your item will have the eBay for charity ribbon next to it when it appears in the search results. It does not specify in the search results the specific charity it raises money for, or even the type of charity. Neither does it show the percentage that is donated.
This information is all found when the description of your item is opened. However, prospective buyers using PCs or laptops can bring up search results that only include specific charities. The next section of this page explains how.
If the prospective buyer applies no filters to their search, eBay For Charity items are shown along with all the other eBay items in search results. This means you are at no disadvantage if you sell items that donate to charity.
You are actually advantaged when people want to only buy items that donate to charity.
The eBay for charity symbol is of a charity ribbon. It appears next to listings of items that donate between 10 and 100% of the final selling price to charity.

Sell Items On eBay
The eBay Charity Symbol
---
Search For eBay Animal Charity Items On PC Or Laptop
The following information is true for the eBay classic site, viewed on a PC or laptop.
As a prospective buyer, you can choose to only view items that donate to either one specific animal charity, or a list that you have marked as your favourites.
To find a specific animal charity, you can type its name into the search box on the eBay for charity page. You can alternatively choose and save a list of your favourite animal charities, on your Dashboard Favourites.
When you search for items that donate to animal charities, they should all have the eBay charity ribbon symbol next to them. If they do not, something has gone wrong, and you are seeing items where no money goes to charity.
Which specific charity the item will donate money to, and the percentage it will donate, can only be seen by clicking on the item and viewing the details.
There is a "Sort" dropdown box at the top of the results list where you can choose which results you see first. For instance, "Lowest Price + P&P" or "Ending Soonest" are such options.
---
Search On eBay For Charity On Mobile Or Tablet
For Android and iOS
First, search for the item you want by typing it in the search box. Next, select the "Filter" dropdown menu. If you select "Show More" at the bottom of the list, it will expand and show "eBay For Charity" further down.
Select this option, and only items that donate between 10% and 100% of their selling price to charity will appear in your search results. They will all have the words "Benefits Charity" next to them.

Unfortunately, there is no way to select animal charities only, or specific charities. These options are only available on the classic site.
The only way you can see which charity the item is raising money for, and the percentage they donate, is by looking in the item description.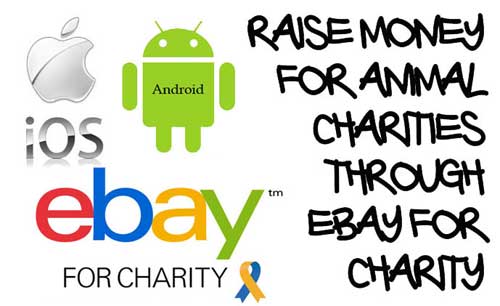 Sell Items On eBay
Help animal charities: buy or sell items on eBay For Charity
Source
---
Possible Scams To Look Out For
Some eBay sellers do not go through the proper 'eBay for Charity' process and simply write in the item's title and description that they are donating to charity. In listings like that, the buyer has to take the seller's word.
Without the seller using the proper channels, there is no guarantee the money will go where the seller states.
These listings will not appear in eBay For Charity searches. Additionally, they will have no official ribbon symbol on the classic site, or "Benefits Charity" statement next to their listing on the mobile app. These guarantee that the amount stated goes to the charity stated.
The reasons people may not use the official channels may sometimes be innocent. For instance, they simply may not know how to do it, or the charity they wish to donate to is not registered with eBay for Charity. However, these problems can easily be overcome with this information.
There will always be many unscrupulous people who simply lie about donating to charity. They do this because people are often more generous when they think money is going to a good cause.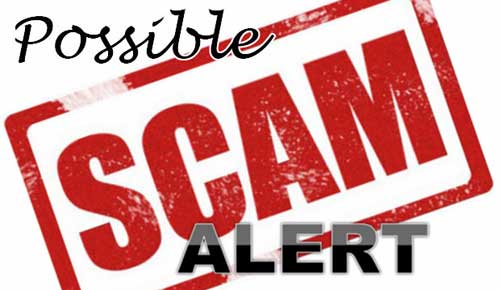 Sell Items On eBay
Avoid being scammed when shopping on eBay to help animal charities
---
Can I Give To Any Charity I Want Through Ebay?
The charity has to be registered with eBay For Charity and PayPal. There are many animal charities registered, from large international charities to small, local organisations.
If the organisation you want to donate to is not registered, you should contact them and ask them to register here. You could also suggest eBay For Charity as a method of fundraising to any other animal charities you know of.
---
Many Ways To Help Stop Animal Suffering
On this site, there are many varied ways you can help animals and help stop cruelty. In fact, there are so many ways that there is something for every personality type, no matter what their circumstances.
If you would like to learn more about why we so urgently need to help stop animal suffering, please see this website. It will allow you to broaden your knowledge of many types of worldwide animal abuse, giving you the ability to help animals by spreading awareness and answering questions people may have. Please be aware that you may find the information distressing, especially if you are a more sensitive person.
One great way to help animals is to share the information you have seen on this website. Doing so means more people could help stop animal cruelty, and that would make you responsible for more animals being saved from suffering. Together, we can help people help animals.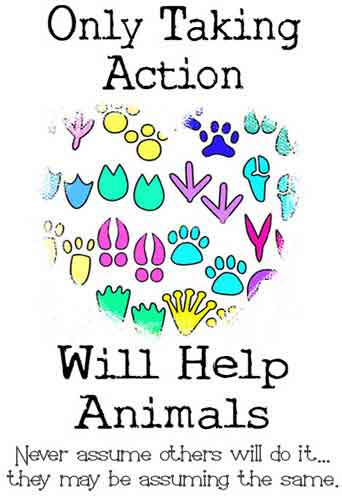 Only Taking Action Will Help Animals
Share With Others
Find Us On Social Media