Shop Through Fundraising Sites
SHOP through fundraising sites
AND COMPARE PRICES

By Susan Donaldson, B.A. (Hons), Animal Campaigner
To shop through fundraising sites is an excellent approach for generating money for animal charities.
Thousands of different well-known retailers and are registered with the fundraising sites on this page, as well as numerous animal charities.
If you shop through fundraising sites, you can raise money for animal charities for FREE, with no cost to yourself. You can do your usual shopping, from your usual retailers. You just need to begin at a fundraising site. Furthermore, you can even save money on bills like insurance, energy, broadband, mobile phone contract deals, and more, by comparing prices. Comparison sites such as Confused.com, USwitch, GoCompare, MoneySupermarket, and CompareTheMarket, will donate to your chosen animal charity if you go to them through the fundraising site.
You can shop with the retailers below, and many, many more, through fundraising shopping websites.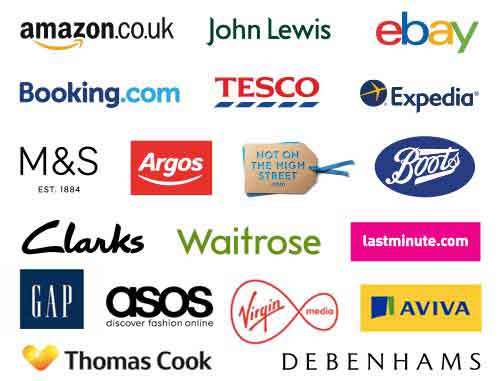 Retailers Listed on Fundraising Shopping Websites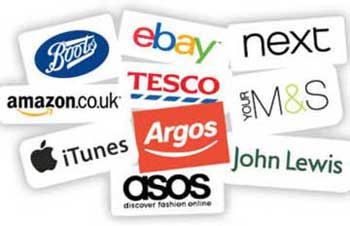 More Retailers Listed on Fundraising Shopping Websites
Together, fundraising sites have so far raised billions of pounds for good causes.
All you need to do is choose the animal charity you want to raise money for and start shopping online through the site. You do not pay any more than you would if you had gone directly to the retailers' site.
How Do Shopping Fundraising Sites Work?
Fundraising shopping sites mean you can shop at your favourite online stores through them, and at the same time raise money for your chosen animal charity.
It is no extra cost to you, as the money for the donation comes from the retailer. When you purchase something, the store sends a commission payment to the fundraising website as a thank you for sending customers their way.
The website then gives a portion of that as the charity donation. The amount paid can vary between retailers, but it all helps the animal charities, and mounts up.
These fundraising websites often ask you to join their sites. You choose an animal charity you would like to raise money for, then you can choose which store you would like to shop at.
Every time you shop at an online store through the fundraising website, a small donation will be made to the animal charity you chose. When you go back to the site after being away, it is best to check before you shop that the site has remembered the animal charity you want the money to go to.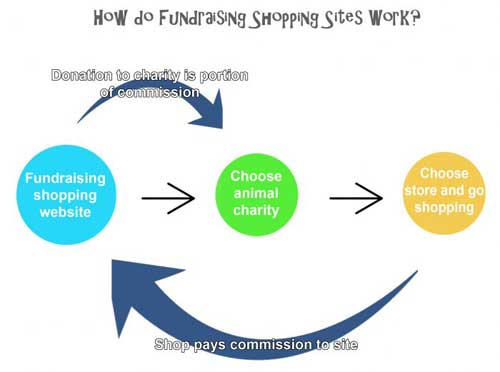 How Fundraising Shopping Sites Work
---
Shop through Fundraising sites list
Below are fundraising shopping sites. If you find that the animal charity you wish to fundraise for is not registered with the fundraising site, tell them it is a good way their supporters can raise funds for them and suggest they register.
Animal charities both large and small can register. There are links below where animal charities can register with these sites. Some websites do not seem to require organisations to be registered charities or non-profits.
Give As You live
You can also register your charity with Give As You Live (UK Based).
Easy fundraising
You can Register Your Cause with easyfundraising. If your cause is UK-based with unselfish goals, chances are it's eligible.
Whether you're looking to switch your mobile phone, broadband, car insurance, you can save and raise a donation for your cause through easyfundraising.
The giving machine
Register your case with The Giving Machine. UK-based causes with unselfish goals that meet the criteria are eligible.
froggy bank
You get additional payment for referring friends/supporters wit.h FroggyBank.
Register Your Charity With Froggy Bank. All registered charities in the UK and international charities with operations in the UK can sign up free.

igive
Register Your Cause With iGive. Any cause in the UK or Canada is eligible.

amazon smile
Amazon customers can elect to donate 0.5% of their purchase to the charity of their choice, at no extra cost to them.
Register Your Charity or Non Profit with Amazon Smile. If your organisation is already registered with Guidestar, you may not need to register.

---
Good As Gifts – Vouchers
As an alternative to buying products from shops, you can buy vouchers from the site below, who say they supply vouchers from most retailers.
Vouchers make good gifts, and three percent of each voucher you purchase is donated by the retailer to the animal charity you choose

Vouchers For Charity

Contact Vouchers For Charity to ask about registering your charity.(UK based).
Give As You Live Gift Card For Causes
You can also register your charity with Give As You Live (UK Based).
---
Other Ways To Help Stop Animal Suffering
On this site, there are many varied ways you can help animals and help stop cruelty. In fact, there are so many ways that there is something for every personality type, no matter what their circumstances.
If you would like to learn more about why we so urgently need to help stop animal suffering, please see this website. It will allow you to broaden your knowledge of many types of worldwide animal abuse, giving you the ability to help animals by spreading awareness and answering questions people may have. Please be aware that you may find the information distressing, especially if you are a more sensitive person.
One great way to help animals is to share the information you have seen on this website. Doing so means more people could help stop animal cruelty, and that would make you responsible for more animals being saved from suffering. Together, we can help people help animals.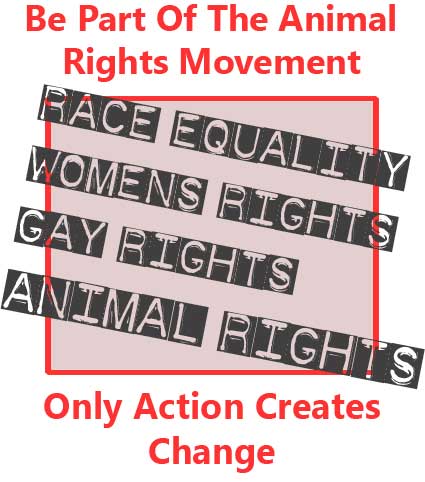 Shop Through Fundraising Sites
Be Part of the Animal Rights Movement
Share With Others
Find Us On Social Media